Every single person can be a changemaker. In this episode of the Sheri Kaye Hoff Show, we discuss the ever-increasing importance of individuals embracing this vital role. Meet the author of Becoming a Changemaker, Alex Budak as he answers the questions:
What does it mean to be a changemaker?
How can we learn to embrace failure as a means toward leading positive change?
What does your research show about what it takes to become a changemaker?
Does empathy play an important role in change efforts?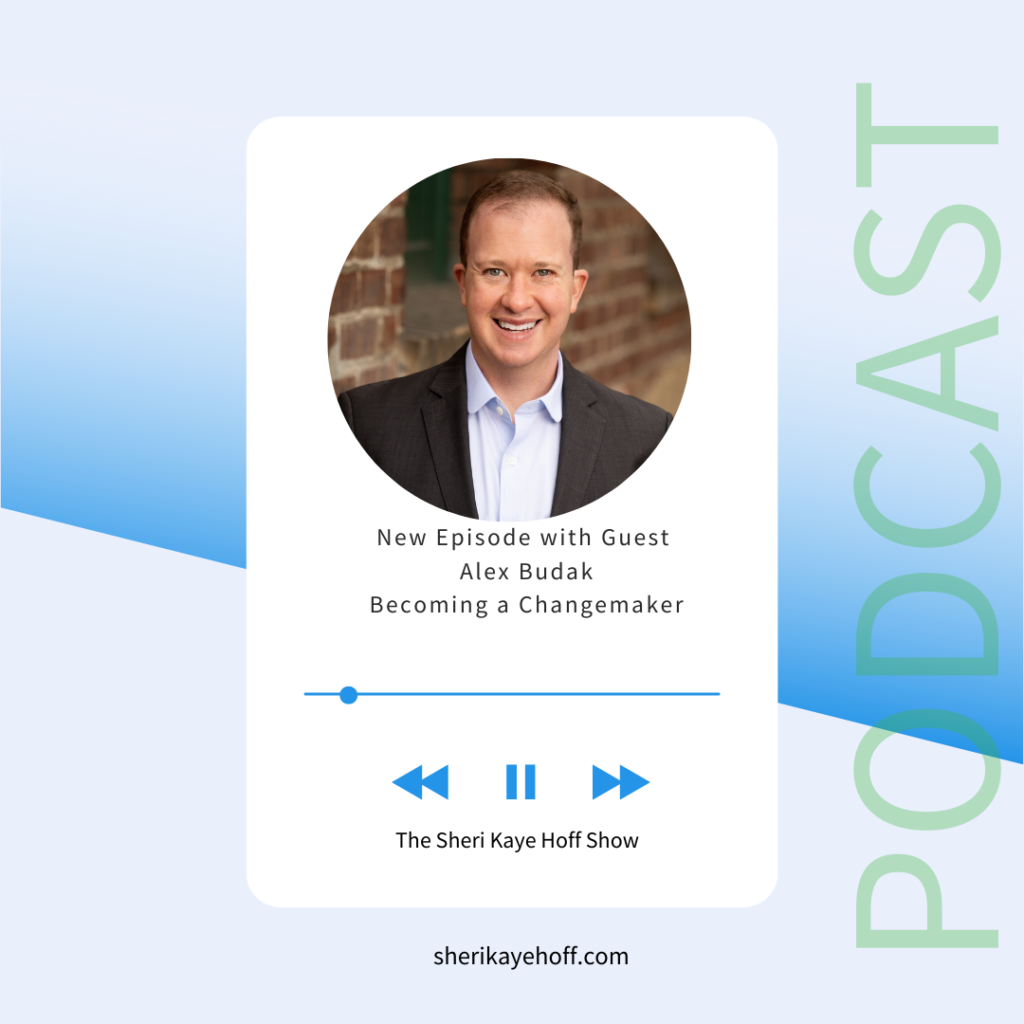 Alex Budak is a social entrepreneur, UC Berkeley Haas faculty member, and author of Becoming a Changemaker.
At UC Berkeley, he created and teaches the transformative course "Becoming a Changemaker," and serves as Executive Director of the Berkeley Haas Global Access Program.  As a social entrepreneur, he co‐founded StartSomeGood.com, ran Sweden's most prominent social innovation incubator, Reach for Change, and was previously at Change.org.  
A graduate of UCLA and Georgetown University, he teaches, speaks, consults, and advises organizations around the world, with the mission of helping people from all walks of life, become changemakers.
He loves travel adventures, rooting for the underdog, and spending time with his two favorite changemakers: his wife, Rebecca, and their toddler son. More at http://alexbudak.com.
"Each and every one of us can become a changemaker.  We can all learn to lead positive change from wherever we are."

Alex Budak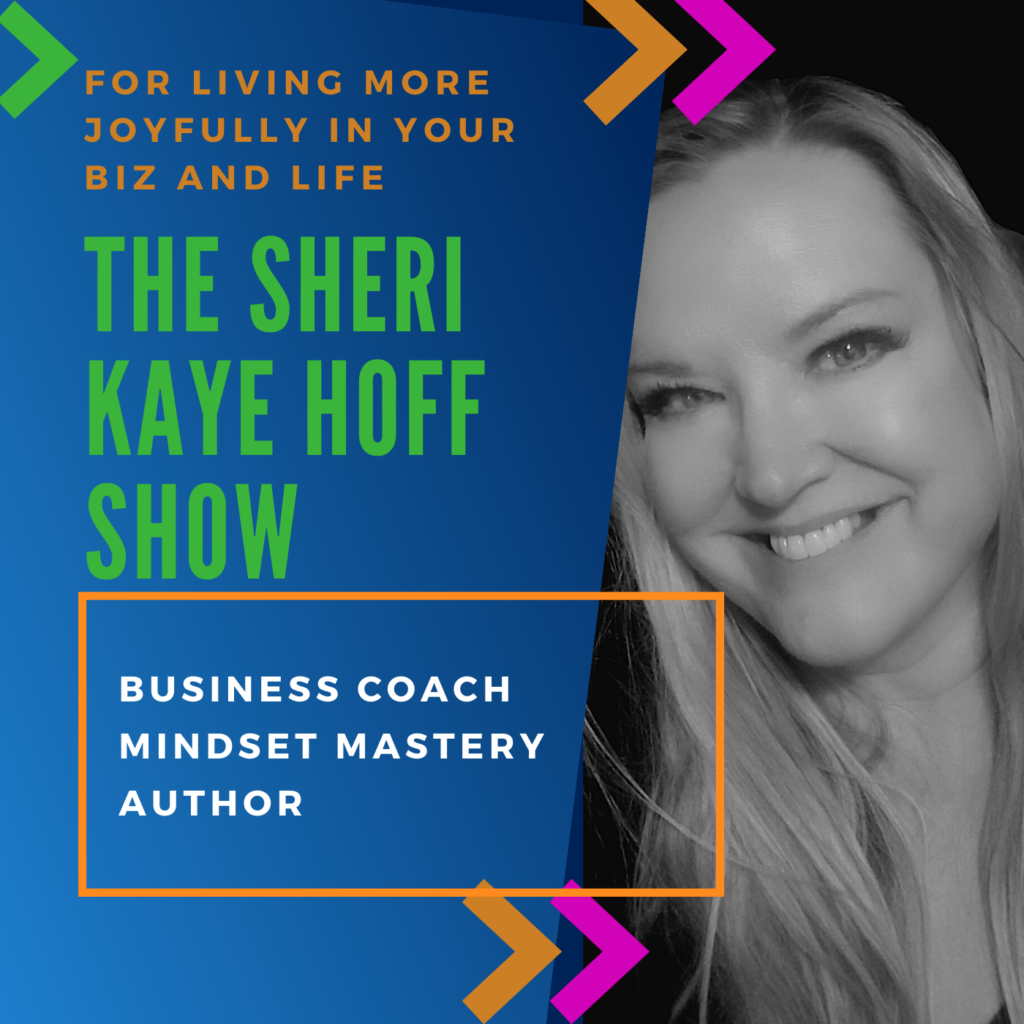 The Sheri Kaye Hoff Show for Living Joyfully in your Biz and Life. Create More Freedom, Happiness, and Success. Sheri is a business coach, consultant, mindset mastery expert, and personal development, expert. She is a best-selling author of transformational books and a near-death survivor. She is a noted radio show guest, keynote speaker, and workshop leader. Sheri uses a coaching approach that is action-oriented, intuitive, inspiring, and energy-boosting. She lives in beautiful Colorado and is married (for over 25 years) with three children, three step-children, and four grandchildren. Sheri loves inspiring happiness, family dinners, dancing, football, golf, wine, the beach, and the mountains. You can also listen to the podcast by saying "Alexa, play the Sheri Kaye Hoff Show" This podcast is syndicated globally including your favorite podcast player and is available on youtube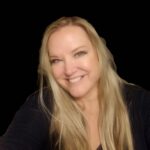 Sheri Kaye Hoff is a Transformational Business Coach known for inspiring, intuition, vision, and massive action, and being a catalyst for personal and business growth, joy, and profits in a way that is fun, relaxing, and fulfilling. She uses both spiritual and practical techniques to obliterate blocks and create transformational change. Sheri is a business, leadership, happiness, and inner game expert. She has overcome nearly dying and has made it her life mission to share the keys to happiness and success. Learn More About Sheri
Recent Posts
Movement as a Metaphor for Life
Movement as a Metaphor for Life with Guest Courtenay Turner My guest …
Body Dysmorphic Disorder and Plastic Surgery
Body Dysmorphic Disorder and Plastic Surgery If you have ever been dissatisfied …
Simple Steps to Becoming a Changemaker with Alex Budak